My Grandfather Ben Wartell, was born in 1910, Konigsberg, East Prussia. His father, Otto, was a horse dealer, selling horses to the German army. He had a riding academy and the wives of the German officers regarded him very highly as he did quite well providing his services to them. Otto was killed in the war; he fought in one of the first battles in 1914. A lawyer had advised his mother to sell the ranch as she had three sons to take care of. She sold the ranch and following her lawyer's advice invested all the money into German war bonds. They lost everything.
Dropping out of high school, my grandfather worked as a tailor. He saved what would be the equivalent of $2,000 today. In 1935 he hid the money; sewing it inside a heavy winter coat to smuggle out of Germany as he took a train to Lithuania. As they approached the border, two storm troopers entered his rail car, demanding to see his paperwork. They saw a "J" on his passport and with bright lights shining into his eyes they questioned him. They took him out in between two rail cars and he knew if he showed the slightest bit of nervousness… if a bead of sweat rolled down his forehead… I would not be here today. They told him to wait and eventually the train started to move again. My grandfather simply returned to his seat as they must have forgotten about him. He was never sure what happened but he made it out and traveled to Warsaw, Poland to get a visa. Next he traveled to Romania; ultimately catching a boat to Palestine. He was 25 years old, strong as an ox and was able to get a job at the oldest agricultural school, founded by the Rothschild family. He was paid nothing but received free room and board. He was somehow able to save his $2,000, and after working in the orange groves for two years carrying heavy baskets of oranges to the packing house, he got his mother (who was already in Tel Aviv), with him on a ship called the Manhattan. In 1937 they sailed for New York.
Upon arriving in New York, my grandfather noticed the longshoremen were in desperate need of work gloves. He started selling gloves up and down the east coast and eventually opened his own factory.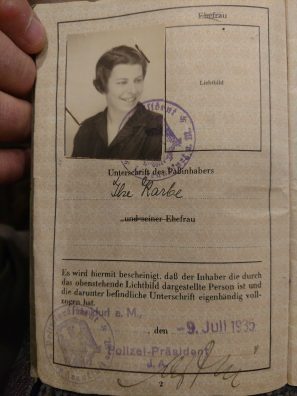 My Grandmother Karbe would marry my grandfather in 1939. She was from a very wealthy coal mining family in Germany. In 1935, my great grandfather Max had been able to purchase traveling documents to get Ilsa out. She would stay with relatives in England who were also in the mining business, but had to shovel coal to earn her keep. Sadly, she was mistreated as I discovered and somehow (I don't have these details) she made it to New York.
Ben and Ilsa Wartell are the parents of my mother, Diane and my Uncle Jack. My mother and my grandparents have all passed away and like many children and grandchildren of Survivors, I sadly was never told any of this story while they were alive. I recently got all this information from my Uncle; now 73 years old.
My Grandmother used to call me her little "Fonzi" from Happy Days and my grandfather was a world class champion chess player. He played in the World Chess Olympics Pan American Games in 1962 and for two consecutive years; at ages 91 and 92, he beat the Colorado state chess champion in simultaneous chess tournaments in Denver. He was the oldest entrant.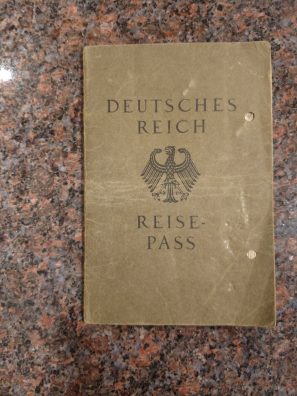 Ilsa died in 1981, Ben in 2004.
Through the study and training of Krav Maga I have been able to leave a troubled life behind. I started a new, exciting life and career as a Krav Maga instructor which has led me back into my tribe. This was a "homecoming," if you will, back into the good graces of my family, my Jewish roots and networking with other children and grandchildren of Holocaust survivors throughout the world. Thus, my hashtag on Facebook, #LifeChangesWithKravMaga.
I think I would have made my Grandparents proud of me, because I was recently ranked in the top 20 of all Krav Maga YouTube channels in the world and on the administrative rep on the Krav Maga Practitioner group page (8,500 members).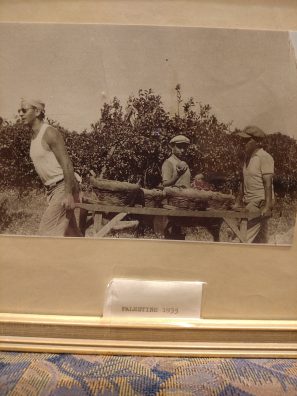 Unfortunately my grandmother died when I was 11 but my grandfather knew of my battle with drug addiction most of my life and being in prison several times. My Grandfather did not escape the Nazis so that I could run the streets, strung out and not being a productive member of society. Today I speak to inmates about how I positively turned my life around and am a volunteer at my local sheriff's dept., bringing the message of recovery into the jail.
A documentary film is being produced about my life American Krav Maga journey. It is a tribute to my Grandparents, the Holocaust victims and survivors and the men and women of the Israeli Defense Forces who Krav Maga was created for out of necessity. Only because of the survival of the Jewish people do people like me have the luxury to teach, train and learn Krav Maga, because it was literally created out of the "ashes of the Holocaust." This fact is marginalized at best as politics and religion aren't good for business and marketing to the general public.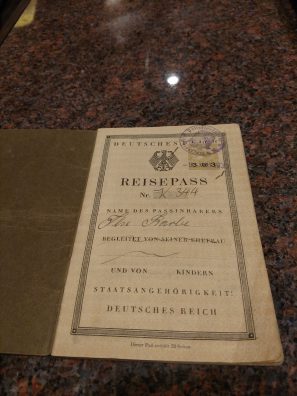 With the uprising of ever increasing antisemitism and the denial of the Holocaust I feel a moral and ethical obligation to use my social media platform and Krav Maga business to help educate the public to help ensure that this horrific tragedy never repeats itself.