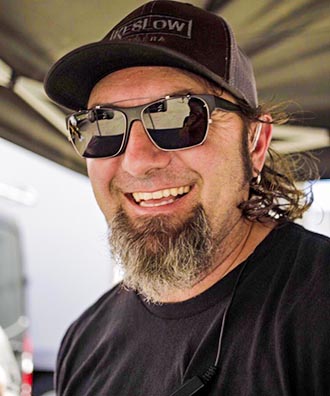 Cinematographer, Los Angeles
Felix Arceneaux started his career behind the camera while a student at the University of Texas where he earned a BFA in TV and Film Production. Following graduation he moved to Los Angeles; quickly climbing the ranks, all the while honing his skills in photography and cinematography working in various rental facilities learning the gear from every aspect. Currently a Union freelance cameraman with the International Cinematographers Guild (Local 600) since 2003.
Felix has worked extensively in China, Japan, Germany and France, as well as 40 US States with such venerable companies as Apple, General Motors, ABC, NBC, ESPN, T-Mobile, Verizon, Philip Morris and many others. And now we welcome him as the west coast Cinematographer for the Holocaust Education Film Foundation where he has already shot the Robert Clary interview.
You may review Felix' body of work at the following links: